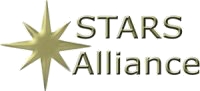 Upcoming Events
Science Olympiad: April 22, 2017


Past Events
Longfellow Elementary Outreach: January 18, 2017 - April 5, 2017 (Wednesdays)
Expanding Your Horizon Event: April 8, 2017
STARS celebration: August 11-14, 2016
STEM Summer Kids Camp: August 1-4, 2016
Science Olympiad: April 2016
Expanding Your Horizon Event: April 9, 2016
Centennial Elementary Outreach: March 8, March 10, March 17, March 22, March 29, 2016
Longfellow Elementary Outreach: January 13, 2016 - April 6, 2016 (Wednesdays)
Scratch Workshop at BrainSTEM: January 2016
Scratch Workshop at Detroit Lakes High School: October 2015 STARS celebration, Charlotte, August 13-16, 2015
Summer Kids Camp: July 13-17, 2015
Growing from the STEM, Moorhead Community Education: June 7, 2015
Science Olympiad: April 18, 2015
App Development: April 10, 2015
Summer Kids Camp: June 16-19, 2014
Expanding Your Horizon Event: April 12, 2014
Teaching at Madison Elementary School: 2013-2014
March 12, 2014: Technology day 3
February 12, 2014: Technology day 2
January 29, 2014: Technology day 1
October 23, 2013: Microsoft Word
September 24,2013: Microsoft Power Point
Sonia Kovalevsky Mathematics High School Day(RPG Maker): September 28, 2013
STARS Celebration: Atlanta GA: August 2013
Summer Kids Camp: June 2013
Kick-Off


Future Plans
OUTREACH –

The NDSU STARS group comprised of the Student Leadership Corp (SLC) would like to facilitate outreach with:

Regional Industry & Professional Organizations: an example may be to collaborate with a regional partner Microsoft Great Plains in their "Microsoft MORE Program" events. The program is designed to increase the prominence of women and underrepresented popluations in computing. Each semester 3-4 synchronous live meetings are held on campus and current students are encouraged to attend and participate in the question and answer period at the at the end of the session. We anticipate a greater collaboration of the SLC with this entity to heighten student participation and assist in program planning to represent student-desired topics (i.e. discuss workplace skill development and career preparation).

Student Organization: link SLC students with the NDSU ACM student organization chapter.

Local & Regional Science Fairs: participation by SLC and other undergraduate students in the local middle schools and their individual science fair events. Also, our city is a host site for the regional science fairs in which SLC students may assist. Thus increasing our visibility and perhaps influencing future computing students.

Science Olympiad: SLC students and other undergraduates to assist with planning details and to potentially serve as judges for the event.

SE Regional Science and Engineering Fair: SLC students and other undergraduates to serve as judges for the event.